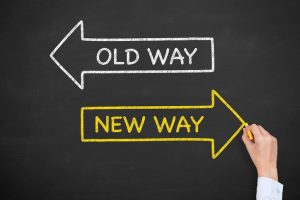 This article was written by our Guest Blogger, Richard Duffy, who is an SAP Business One Expert and ERP Cloud Evangelist.
They say that experience is the best teacher and when it comes to Information Technology and complex solutions like Enterprise Resource Planning. There is no truer statement. 
As the moderator and contributor to many online forums I can tell you that there are users out there with many questions from beginner level to the most complex. The best answers to these questions come from people with real world experience in deploying, using and maintaining the software in question.
Often times, we are too scared to ask questions for fear of appearing dumb or naïve. The thing to remember is that even the most experienced users of SAP Business One sat down with the software for the very first time and thought to themselves, "Oh my God, what is this?!  I will never be able to learn this stuff." I know I did, and I had been using ERP solutions for 20 years before my first encounter with SAP Business One in 2003.
So, without a doubt, learning from your peers is going to be the best aspect of the upcoming Biz.ONE Conference. There will be other users of the software just like you: with varying levels of knowledge. And I guarantee they will all remember what it was like to be a novice or "newbie" using this software.
There will also be people willing to share their stories in a one-to-many forum. These are our main presenters and there will be a number of these sessions that you'll be able to learn from. You'll also hear from other SAP Business One users on a diverse array of topics. This includes the importance of change management when deploying new solutions, mastering queries to handle new business requirements, using dashboards and KPI's to measure success, and even using ecommerce or customer facing portals to boost productivity without increasing back-office processing work.
Of course, there will also be sessions that are specific to different business horizontal areas. Some examples are best practices for wholesale distribution, using SAP Business One effectively in manufacturing scenarios, as well as generic product sessions from SAP speakers on reporting, product roadmaps and new features in the solution.
I will also be presenting sessions on cloud enabling your software deployment as well as logistics and inventory best practices with SAP Business One.
The focus of this conference is to help everyone in the community get more from their Business One investment. I am personally looking forward to seeing you all there and learning from you as well!