Marketing Toolkit:
Please see below for marketing collateral you may need to promote your involvement in the upcoming Biz.One Conference. If you have any questions on the following information or would like more resources in different sizes or file types, please call Lloyd Healy at 914-509-5354 or email Lloyd.Healy@eventfulconferences.com.
Conference Description:
We know that your business is complex, with demands coming from every angle. You've made smart investments in technology to elevate your business and now you want to get more out of them and sweat the technologies you're entrenched in. Enter Biz.ONE.
The Business One community needs a space to learn and share with each other. A space to develop connections and grow your network. A space to train and improve your business processes. A space that creates channels of communication between users, partners, and SAP. Biz.ONE is that space and the time is now to embrace innovative solutions, fresh ideas and thought-leading insights to improve your business performance.
Formerly the ASUG SAP Business One Conference, Biz.ONE is a refreshed, reinvigorated and reinvented conference aimed at all of the above – and more. Keep up-to-date on conference content and information by viewing http://biz.one and following @BizONEConf.
Social Media:
Twitter: Follow @BizONEConf on twitter for the latest updates on the conference. Use the official hashtag #BizONEConf when tweeting about the conference
Banner Ads:

Use the following banner ads on your website or in your email signature to let people know you are partnering with Biz.One Conference. To add to your email, please see directions for Outlook, Gmail & Apple Mail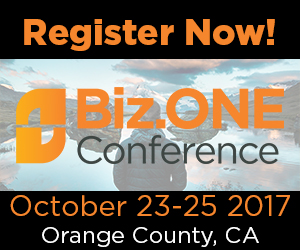 Please link to: http://biz.one/pricing/
Web/Digtal Logos:
Download the following logos for digital and web use. Do not scale logo files larger than provided. For any other file-types, sizes or versions of the logo please contact lloyd.healy@eventfulconfences.com


Speaker Resources:
The Biz.One Conference logo is a trademark of Eventful Conferences